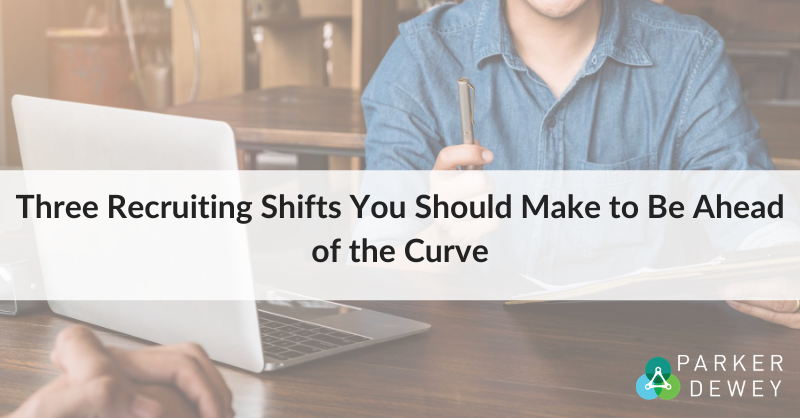 Three Recruiting Shifts You Should Make to Be Ahead of the Curve
"Recruitment is not unscathed. Going forward, recruitment functions are going to look and feel very different, thanks to the changes we're seeing in company strategy and candidate mindset. Those organizations that don't invest in understanding and meeting the needs of today's candidates will find themselves behind the hiring curve."
The traditional ways of recruiting are no longer valid, suggesting that the talent acquisition role needs to evolve into something that fulfills a more advisory capacity. Recruiters.com recommends making three important shifts to accommodate the needs of employers and candidates:
Recruiters need to become talent advisors
Talent acquisition must become an essential function
Talent technology must be optimized
For campus recruiters, creating meaningful experiences for college students to explore careers and "try-on" roles will provide the insights needed to become a talent advisor.
Read the full article, Confessions of a Corporate Talent Acquisition Leader: Welcome to the Age of the Talent Advisor on Recruiter.com.
Related reading: How Micro-Internships Can Bring Diversity, New Perspectives, and Talent to Employers, Campus Recruiting for Better Talent Acquisition Part 1: How to Attract Recent College Graduates
For more stories and insights on diversity, equity, and inclusion recruiting initiatives, click here to subscribe to our weekly newsletter Hire Learnings.