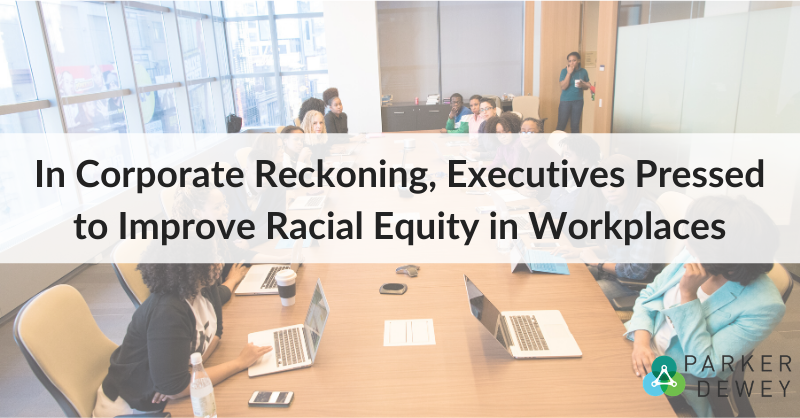 In Corporate Reckoning, Executives Pressed to Improve Racial Equity in Workplaces
"Spurred to action by the response to Mr. Floyd's killing May 25 while in police custody, executives and employees say that they are being called to show customers they are taking action to address racism.
It isn't yet clear whether any of the decisions will lead to lasting change in corporate operations—nor, in many cases, what specific steps businesses plan to take. Some executives have acknowledged that their companies can do better on hiring and promoting black employees, and on fostering a workplace culture where all employees feel welcome.
Yet retaining and advancing black talent remains a persistent issue in big business. Companies in the tech industry and elsewhere have for years pledged to do more for employees of color and made limited headway. Of Apple's top 12 executives listed on its website, 10 are white."
As many companies struggle to support black talent and lean on big-dollar initiatives to position themselves as diverse, equitable, and inclusive employers, college students and recent graduates are looking for action over donations. Though there are many ways to attract, retain, and support diverse talent, Micro-Internships are one solution that has been proven to increase equitable access to professional opportunities. Learn more about how Micro-Internships support diversity recruitment initiatives for early-career talent, or read the full article, Apple, Google, Join Roster of Companies Pledging to Donate, Change Practices, on Race in The Wall Street Journal.
Related Reading: Alternative Approach to College Recruiting Aims to Reduce Cost and Attrition While Improving Diversity
For more stories and insights on diversity, equity, and inclusion recruiting initiatives, click here to subscribe to our weekly newsletter Hire Learnings.