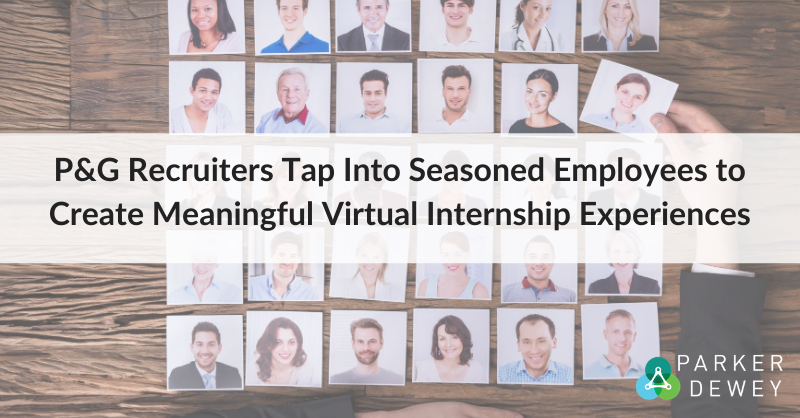 P&G Recruiters Tap Into Seasoned Employees to Create Meaningful Virtual Internship Experiences
"P&G's North America Talent Acquisition leadership team tossed around several ideas before landing on a fully virtual program for the majority of interns scheduled to work in technical centers and office locations.
"Given the important relationship between interns and their acting managers, our team put together a 'manager toolkit' of best practices, including training on managing remote employees. Knowing how important networking is for the interns, managers have leaned on each other as well. Some are sharing ideas in an online Virtual Internship Think Tank and getting creative in connecting interns with peer mentors, group trainings, virtual 'meet & greets', leadership connects and joint projects where interns work together virtually."
The company also tapped into seasoned employees to help create virtual aspects of the program along with a playbook. Employee engagement when creating meaningful virtual internships helps identify interns and full-time candidates for one of the nation's biggest companies.
Read the full article, P&G Paves Path For Meaningful Virtual Internship Experience on Forbes.
Related reading: Micro-Internships and the Benefits of Remote Work for Students, Remote Internships 101: Your Guide to Creating and Managing a Remote Internship Program
For more stories and insights on diversity, equity, and inclusion recruiting initiatives, click here to subscribe to our weekly newsletter Hire Learnings.