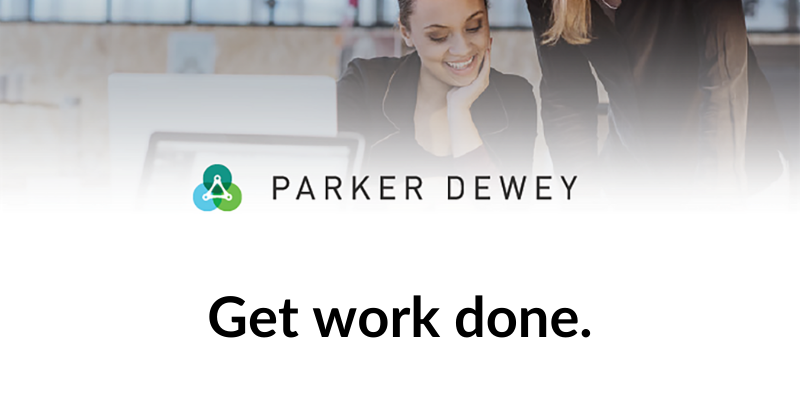 What is a Micro-Internship?
Hiring is hard, especially when entry-level tasks start piling up or are neglected by employees whose time is better spent elsewhere.
It's also difficult to identify, engage, and assess great early-career candidates—especially those with grit, motivation, and those from diverse backgrounds—until now!
Parker Dewey's nationwide network of highly-motivated college students and recent graduates are excited to work on your professional projects as they seek the right full-time role or internship.
Not only do you get immediate help, but you can also assess the skills needed to succeed in your organization.
The process is simple: tell us what you need done, or browse project ideas at ParkerDewey.com, set the price, and let us know when the project is due.
Career Launchers with the right interests and skills apply.
You see their profile and select who you want.
And since Parker Dewey is a consulting firm, these are not your employees, interns, or contractors.
That means there is no paperwork or obligations.
It also means that if you want to hire someone directly, there is no cost to do so!
We've made it really, really easy to get on-demand support, while providing opportunities for college students and recent grads to gain professional experience.
Visit ParkerDewey.com to post a project now, or to learn more about running a Micro-Internship program that complements your existing campus recruiting strategy.