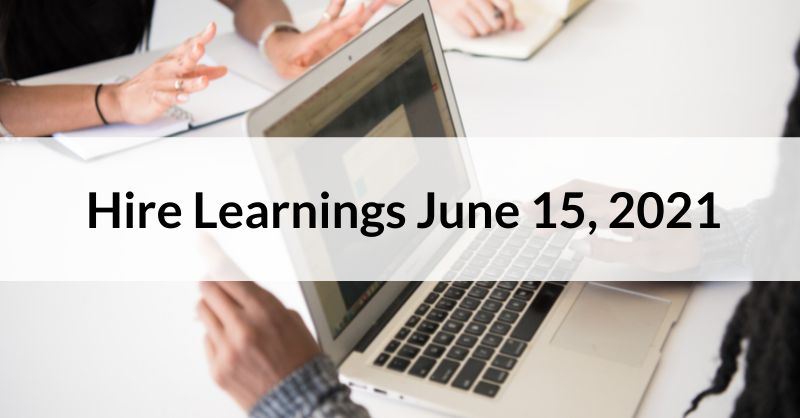 Perspectives from the Parker Dewey Community
We could go on about how Micro-Internships support busy teams, increase the impact of DEI initiatives, and help attract untapped talent to your organization—but this week, we're sharing some recent perspectives from professionals and college students in our network who've experienced the positive impacts of Micro-Internships firsthand. Check out what they had to say about our platform and the Micro-Internship experience.
"I've had amazing experiences hiring for Micro-Internships via Parker Dewey. I've been able to both give back to my alma mater through opportunities for current students, as well as discover hidden gems from places I otherwise wouldn't have known to look. Just this week we brought on a Parker Dewey-sourced intern to develop an organic social media plan and execute on it for our Fuelman and FleetCardsUSA.com assets, after she blew us away with her insightful end-of-Micro-Internship presentation." -Keagan Russo, FleetCor

"If it wasn't for Micro-internships, I don't believe I would have had the opportunity to complete a traditional internship. I gained several skills and learned so much from my Micro-Internships, which prepared me for my traditional internship, as well as for the workplace today. Online internships for me were a launching pad to the next level of my career, and I'm better off for having completed them." -Noel Arellano, Dell Scholar and Texas A&M grad

"'This is one of the greatest sources of innovation I have seen in a long time.' This was the comment of our executive sponsor at the report out of our most recent Micro-Intern cohort." -Shannon Wade, Trane Technologies
And in case you missed it, Parker Dewey was featured last month in Harvard Business Review. See the article for more insights on how Micro-Internships create a more equitable college-to-career pathway.
---
Articles of the Week
4 Tips on Successfully Leading Interns This Summer - Inc.
Student Success: Micro-Intern to Full-Time - Parker Dewey
You Need A Skills-Based Approach to Hiring and Developing Talent - Harvard Business Review
The Outlook On The Job Market For College Grads in 2021 - Forbes
---
4 Tips on Successfully Leading Interns This Summer - Inc.
"Remember why you hired summer interns in the first place--to impact your business and to provide a developmental opportunity for emerging talent. To work remotely, interns have to be self-starters and self-learners. They have to seek answers and act on their own. They have to be willing to make a small mistake, accept feedback, and start again, but they need feedback."
As offices begin to reopen, some companies are adopting a hybrid in-person and work-from-home approach. While this article looks at how to manage an internship program with this model, the strategies mentioned—consistent check-ins, goal setting, and collaboration—are applicable to fully-virtual internship programs, too.
Related reading: Virtual Internships Allow Hiring Assessments to Evolve
---
Student Success: Micro-Intern to Full-Time - Parker Dewey
"'I didn't go into it with an agenda…I'm getting experience and getting paid. There are so many possibilities beyond that. I just saw the project and thought, 'This is interesting, this relates to what I want to do career-wise' and so I applied for it and it went really well.'"
We love sharing stories of Micro-Internships extending into full-time roles! Meet Yayra, a graduate of the Chicago School of Professional Psychology whose Micro-Internship led to a long-term HR position. Yayra also holds a unique perspective: She's interacted with the Parker Dewey platform as both a student and as an HR professional, as her now-employer uses Micro-Internships as part of its recruiting strategy. Check out this article for Yayra's insights and advice to companies considering Micro-Internships.
Related reading: Student Success: From Micro-Intern to Co-Op
---
You Need A Skills-Based Approach to Hiring and Developing Talent - Harvard Business Review
"This is the future of hiring and development. To get ahead of it, companies need to start weaving learning into their company cultures. Organizations slow on the uptake will be left behind and forced to deal with unsatisfied and unmotivated employees and significantly less innovation overall. At a time when talent is the number-one commodity in business, companies can't afford to remain stuck in old mindsets."
As we've written before, skills-based recruiting can improve the hiring process, support DEI efforts, and help companies reach candidates who otherwise might be excluded from the talent pool. In this article, the CEO of LinkedIn weighs in on why now is the time to start evaluating candidates and new hires based on skill sets—not work history or academic pedigree.
Related reading: How to Build an Inclusive Hiring Process with Skills-Based Hiring
---
The Outlook On The Job Market For College Grads in 2021 - Forbes
"Not only do recent grads have to compete with members of the previous class, they are also competing for jobs with other young people who were terminated or laid off because of the pandemic. Data shows that termination rates among workers under 25 were 79% higher than those for older demographics."
We keep hearing news of a labor shortage—that there are currently fewer workers than there are jobs. But what do job prospects actually look like for new workers from the classes of 2020 and 2021? This article puts the job market in perspective for recent graduates and covers the differences between outlooks for the two classes. (We recently highlighted why much of the labor shortage is the result of companies still limiting their recruiting to certain schools and majors.)
Related reading: Micro-Internship Destination Survey 2020
---
For more stories and insights on HR, recruiting, and diversity, click here to subscribe to our weekly newsletter Hire Learnings.