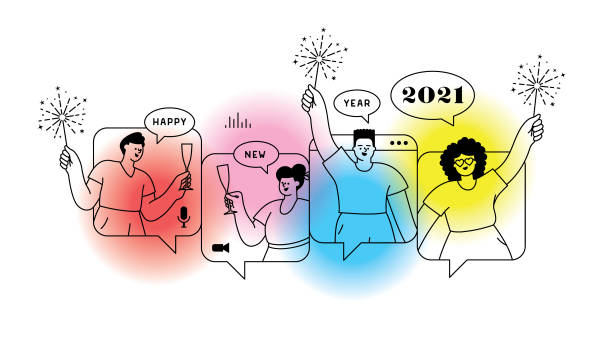 How Companies Continue to Address and Overcome Challenges
As I reflect on what seemed to be a never-ending series of challenges that took place last year, I am so inspired by the strength, compassion, and innovation of the HR teams, career services leaders, professionals in every department, foundations, and of course college students and recent grads across our community. While it may have been easier to ignore, hide, or simply place blame, each of you faced these challenges head-on and found creative ways to overcome them on behalf of your companies, students, colleges, and communities. This week's collection of articles further highlights how companies are addressing and overcoming the many challenges we continue to face, and we'll be taking a look specifically at what's in store for campus recruiters this coming spring in our webinar next week.
Jeffrey Moss, Founder and CEO
Articles of the Week
Tech Talent Diversity Took on New Urgency in 2020 - The Wall Street Journal
The Top Recruiting Moments of 2020 - Linkedin Talent Blog
In Challenging Times, Relationships Keep Students Engaged in College Learning - EdSurge
---
Tech Talent Diversity Took on New Urgency in 2020 - The Wall Street Journal
"Racism, inequality and discrimination are unequivocally wrong. Yet we continue to see them in society and in the tech industry," said Suresh Kumar, global chief technology officer and chief development officer at Walmart Inc. "We can change this and I believe in turning talk into action."
Women and people of color have historically been absent from the tech industry in America. In a year fraught with racial violence, it became urgently necessary for businesses to address this disparity. Companies are doing this in a number of ways, like expanding efforts to hire employees from historically Black colleges and universities (HBCUs), focusing on "nontraditional paths to tech careers" rather than solely the academic path, and starting professional networks to advance the careers of women.
Related Reading: The Intersection of Diversity and Campus Recruiting
---
The Top Recruiting Moments of 2020 - Linkedin Talent Blog
"The year was particularly tumultuous for recruiters, many of whom lost their jobs as their companies paused hiring or even laid off workers. But it was also historic and, at times, exhilarating as recruiters pivoted to remote hiring and internal mobility, a more intense focus on diversity and inclusion, and the need to find the workers for hospitals, disaster relief organizations, and even ventilator manufacturers."
The COVID-19 pandemic has been a tragedy in all areas of life, especially for those in need of work. However, despite the mass lay-offs, hiring freezes, and the floundering economy, there have been some silver linings in the form of recruiting developments.
Related reading: COVID-19's Impact on University Recruiting
---
In Challenging Times, Relationships Keep Students Engaged in College Learning - EdSurge
"While colleges can't solve all of the problems their students encounter, they can work to ensure that students have interpersonal foundations that are essential to their success. They can also help their students understand what they are working toward and assist them in developing a plan to get there."
Meaningful interpersonal relationships with professors, advisors, and counselors are essential to a college student's academic success. Not only that, but a student's success also hinges on academic planning and the ability to explore career options. Things like guided pathways, where students have the ability to take on applied learning methods, help students build a "roadmap for success."
Related reading: Reconsidering Career Services: Building relationships between students, alumni, and faculty to drive improved outcomes
For more stories and insights on HR, diversity and inclusion, and hiring, click here to subscribe to our weekly newsletter Hire Learnings