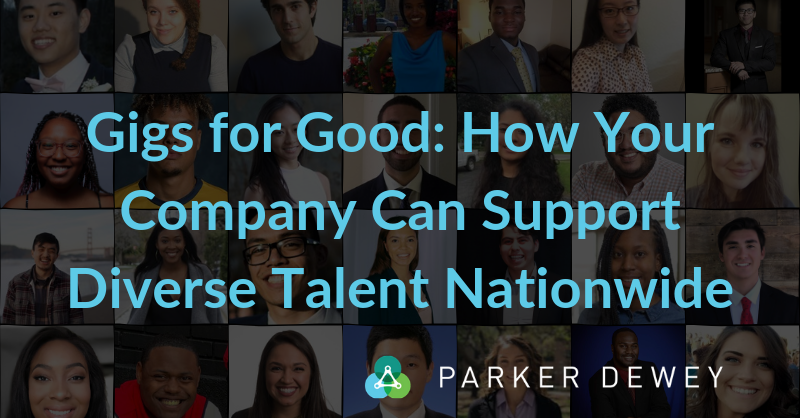 Gigs for Good: How Your Company Can Support Diverse Talent Nationwide
The gig economy is having a major impact on future U.S. workforce projections. In fact, according to a recent study by Deloitte, gig workers are expected to reach 42 million by 2020, tripling current numbers.
While the most common forms of gig work tend to be with companies like Uber, Lyft, Task Rabbit, or Fiverr, new initiatives are proving that gigs can create professional pathways for roles within the knowledge economy as well. This is key particularly for college students and recent grads just breaking into the workforce.
At Parker Dewey, we view gigs as a pathway, not a destination. With our Micro-Internship platform, college students and recent grads of all backgrounds can leverage "gigs" -- short-term, professional projects that we call Micro-Internships -- to gain hands-on experience, connect with employers, and explore career paths in sales, marketing, HR, finance, and more.
In an effort to specifically drive opportunities for students from underrepresented backgrounds, Parker Dewey is currently seeking corporate sponsors for a new kind of DEI initiative -- Gigs for Good.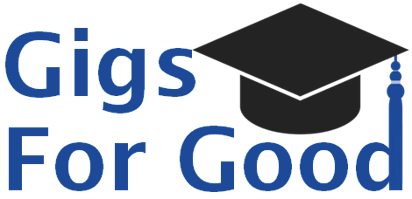 As a Gigs for Good sponsor, your company can impact hundreds of college students and recent grads nationwide by providing "gig" opportunities with your company via Micro-Internships. You'll help first generation college students, women, and those underrepresented in the workforce to gain professional experience. The positive impacts for these students abound as they build confidence, demonstrate their abilities, get acquainted with your company, and gain a deeper sense of their career options moving forward. Additionally, Gigs for Good is designed to overcome financial and situational constraints faced by many students such as inability to travel or work for free, as all gigs are both remote and paid.
In turn, your Gigs for Good corporate sponsorship is an ideal way to showcase your company's commitment to diversity, equity, and inclusion, as you join the ranks of innovative companies evolving to meet the needs of the workforce of the future.
Parker Dewey will support your commitment by designing specific Micro-Internships that match skills your company seeks in its entry-level candidates, providing project management and implementation support, and featuring your company on the Gigs for Good website, university partner websites, and in PR communications.
As an added benefit, Gigs for Good Corporate Sponsors will obtain an additional pathway for early relationships building with university candidates, increased brand awareness on campuses nationwide, and a broadened entry-level talent pipeline.
Companies interested in learning more about corporate sponsorship can request additional information here.
We hope you'll consider supporting the workforce of the future with Gigs for Good!