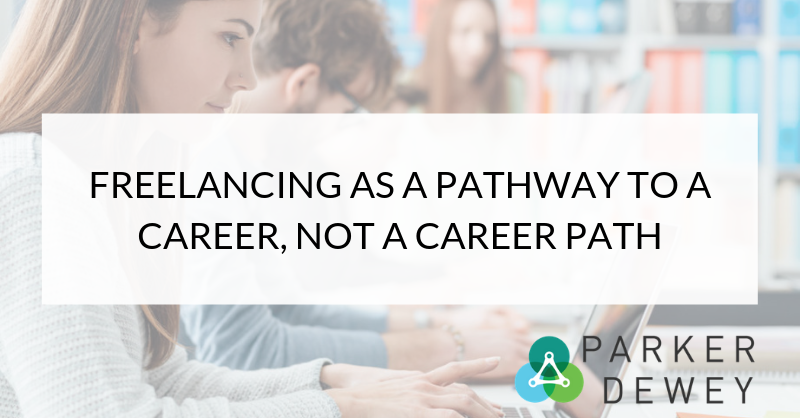 Freelancing as a pathway to a career, not a career path
I was just reading an article on how an early-career professional turned down a high-paying job to freelance and realized how dangerous this message is, especially for college students and early-career professionals. While some freelancers certainly experience the benefits, the long-term career implications can be much less positive for recent college graduates.
Freelancing can provide an incredible opportunity for highly experienced professionals (we used to call them independent consultants), and the current crop of freelance platforms and tools has expanded opportunities by eliminating the geographic and network limitations.
However, for Career Launchers, the "investment" made by companies of all sizes (professional development, mentoring, network, etc.) are vital, as they provide opportunities to learn and make mistakes. While some of this can be done independently, these freelancers don't get the personalized guidance, "big picture" insights, or opportunities to explore beyond their proverbial lane.
Yes, freelancing can also provide an incredible opportunity for early career professionals - not as a career path, but as a pathway to a career. Short-term assignments allow college students and recent grads to explore industries, roles, and companies in a low-risk way, while also providing a way to showcase their skills. We even came up with a name for them: #MicroInternships.