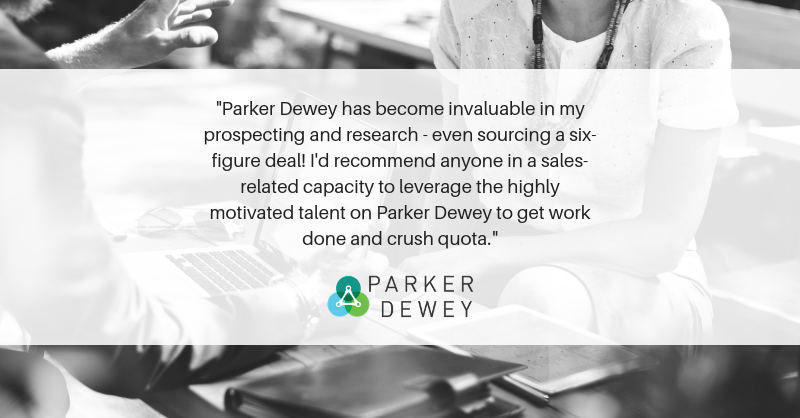 The most effective way to hire Sales Development Representatives
How do you use Micro-Interns? We asked, real professionals answered.
Our recent poll revealed an innovative way one company is using Micro-Internships to evaluate multiple candidates during their hiring process.
The company (who asked not to be outed to its competitors) is expanding its sales development team. Currently in high growth mode, they are specifically looking for detail-oriented, highly motivated, exceptional communicators to join their team. With commission and an opportunity for professional growth on the table, the company is more concerned with finding the right fit over background or prior industry knowledge.
Here's how they use Micro-Internships to build their team and grow revenue.
Each month they post multiple Micro-Internship opportunities for lead generation and copy writing. The assignments ask each Career Launcher to find 25 prospects based on provided criteria, then to draft an email introduction for review by the hiring manager. Click here to post this project too!
While the Career Launchers get a chance to explore the world of sales development, the company is getting new, pre-qualified leads for about $16 per contact. The hiring manager is able to test-drive potential candidates while assessing their attention to detail and writing skills. By using Micro-Internships to evaluate candidates, the team shifted it's time from reviewing resumes and screening calls, to reviewing the content and taking action on the leads submitted by Career Launchers. This effectively lowered their cost to hire while making the existing team more productive.
Finally, the company is on track to reducing new hire attrition. While it's reported that up to 55.3% of recent college graduates will leave their first job within the first year, the company has found that the opportunity to test-drive works both ways. When Parker Dewey learned that a Career Launcher turned down a full-time role, our client success team reached out and learned the company was still a fan, "We'd rather know up front that [the Career Launcher] didn't think it was a match, rather than spending time onboarding someone who wasn't interested in the opportunity long term."
While not all Micro-Internships result in full-time opportunities, it's clear that both companies and Career Launchers are benefiting.