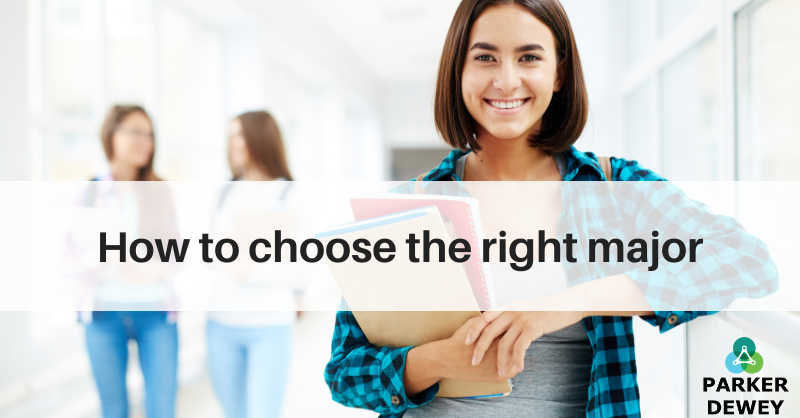 Picking a major isn't easy
We have been asking some of the great Career Launchers at Parker Dewey to share their thoughts about the college-to-career transition, useful tools, and any other advice. In the first in a series of these notes, this one is from Trinity Dent, a recent Business Administration and Economics graduate from Dominican University.
It's hard that colleges expect you to decide what you want to do for the rest of your life when you're 18 years old. There are so many majors to choose from and the options can be overwhelming for someone who isn't sure what career path they want to follow. Maybe you aren't sure which major to pick, or maybe you just graduated and have no idea what specific industry or specialty you want to work in. Something that I found really helpful when I was in college were career assessment tests and other online tools that helped me figure out my interests and possible career choices. Here are some tools I used to help give me an idea of what I am interested in and what I am looking for in a career:
Remember, just because an assessment says that a certain career might be a good option for you doesn't mean it's set in stone. Don't jump to conclusions or base your career decision on one test. Simply use these assessments to give you some insight on what your interests are and what type of things are important to you while looking for a career. Speaking to a professional in career development can help you review and understand your results. Many colleges have a career development department that have experience in these areas who would be happy to help you out with career exploration and planning.