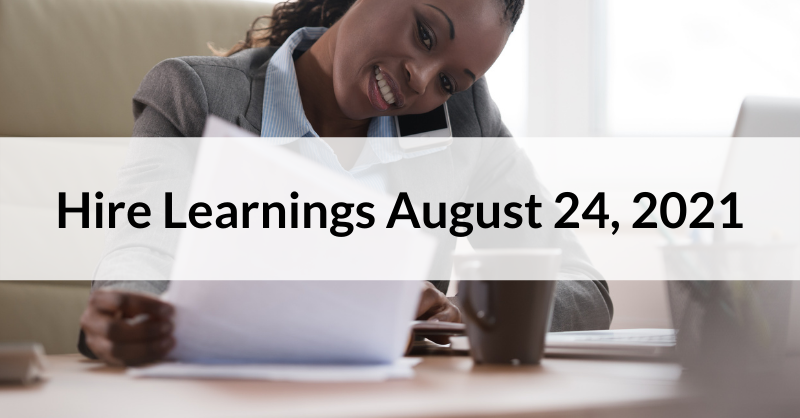 Leveraging Mentorship as a Recruiting Tool
Do you really care about why I picked a certain major almost 30 years ago? Will my typical day really be anything like yours? Are either of us really interested in having another conversation about the basketball team, local restaurants, or campus traditions?
These are some of the questions I've received from students and graduates on mentoring calls. And having had hundreds of these conversations, I'm quite certain of the answers. I don't blame the students for asking these questions, as there just isn't that much of a basis for the conversation. I also don't blame mentoring itself—having been both a mentee and a mentor, I know it can drive incredible value for both!
As on-campus events have been hindered by COVID, employers and colleges have increasingly looked at mentoring to help build relationships between students and professionals. While there are a variety of different tools and resources, these efforts are often hindered by the limited basis for the conversation. As a result, these discussions frequently feel artificial and do little to achieve the goals of students, mentors, employers, or schools.
The solution is not to stop mentoring, but rather to create catalysts for conversations between students and professionals. As our data from the past six years shows, the use of real, professional projects provides that foundation for the discussion that is necessary for a successful mentorship program.
A student interested in marketing can ask questions of a marketing professional about a competitive analysis he or she is doing for a beverage company.
A student curious about roles in HR can get insights from an HR professional about building employer brand while he or she is doing a project on this topic.
A student not otherwise thinking about a role in manufacturing can learn about the benefits firsthand while completing a strategy project with a professional in the industry.
And since every employee has too much on their plate or is working on tasks that aren't the best use of their time (e.g. content creation, lead generation, research, data cleansing, etc.), they appreciate the on-demand support while students get the experiences they want.
Plus, for the university recruiting teams, this helps engage prospective candidates, forms authentic relationships, and creates opportunities to assess skills—all of which lead to hire conversion, diversity, and retention. In fact, we've also been seeing some really interesting applications with ERGs / BRGs tied to diversity.
Curious about what else students want from recruiters and employers this fall? Stay tuned—we'll be rolling out the full results from our 2021 fall recruiting survey soon.
Jeffrey Moss, Founder and CEO
---
Articles of the Week
The future is all about durable skills - eSchool News
When it comes to diversity in hiring, businesses are their own worst enemy - Tech Crunch
Actually, many summer interns are happy working from home - The Washington Post
---
The future is all about durable skills - eSchool News
"A new report from Mursion...found that while the hard, technical skills ingrained throughout traditional academia are critical to career success, these skills may not be enough to stand out in a highly competitive job market."
The development of durable skills (or "Core Skills", as we refer to them) is pivotal when it comes to early-career success. eSchool News reports that while 65% of HR professionals believe teamwork and collaboration are the most foundational skills, 40% think these skills are actually the most lacking in new hires. With experiential recruiting tools like Micro-Internships, employers can both assess and help new talent develop these crucial skills through exposure to different interpersonal and communication styles.
Related reading: How Micro-Internships Bridge the Core Skills Gap
---
When it comes to diversity in hiring, businesses are their own worst enemy - Tech Crunch
"Today's business leaders are using yesterday's tactics in an attempt to address tomorrow's problems. And if companies don't take a more strategic, data-driven approach to diversity, we're going to look back a year from now and find that despite the best of intentions, no more progress has been made."
Too many companies still rely on signals that aren't accurate indicators of a candidate's work ethic or growth potential—filtering out huge numbers of candidates and reinforcing system racism in the hiring process. This article leans on research to point towards a few potential solutions: moving to a skills-based hiring strategy, building stronger connections between hiring managers and candidates, and creating more equitable pipelines. (And Micro-Internships lead to all of these outcomes!)
Related reading: Why It's Time to Ditch "Static and Monolithic" Hiring Assessments
---
Actually, many summer interns are happy working from home - The Washington Post
"Interns often learn from direct observation — but they also learn how to fend for themselves, something remote work allows. It's a welcome change from the endless Zoom lectures of the school year."
After the past year-plus, everyone has an opinion about remote work and learning. For many, virtual is actually preferable. This article spotlights the benefits of remote work, as explained by interns—from increased flexibility, to a richer work-life balance, to the ability to take on opportunities that might otherwise be limited by geography.
P.S. Here's what one student had to say about remote recruiting in our 2021 fall campus recruiting survey: "It made the whole process much more accessible to students with busy schedules or jobs. I was able to schedule my five minutes with a recruiter ahead of time instead of waiting in lines for hours only for those five minutes." Stay tuned for the whole report!
Related reading: Micro-Internships and the Benefits of Remote Work for Students
---
Calling all early-career professionals!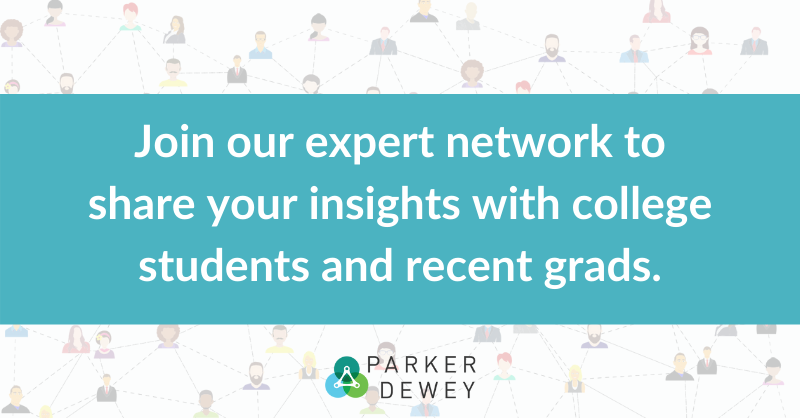 Do you recruit, hire, or work with early-career professionals? Become a contributor to our expert network and provide advice to college students and recent graduates nationwide!

Each month, we ask our network of career launchers (open to 11+ million degree-earners!) for their burning questions about getting hired, what recruiters are looking for, and general advice from hiring managers and recruiters.
Sign up to be alerted when new questions are selected, as well as additional opportunities to contribute content.
---
For more stories and insights on HR, recruiting, and diversity, click here to subscribe to our weekly newsletter Hire Learnings.