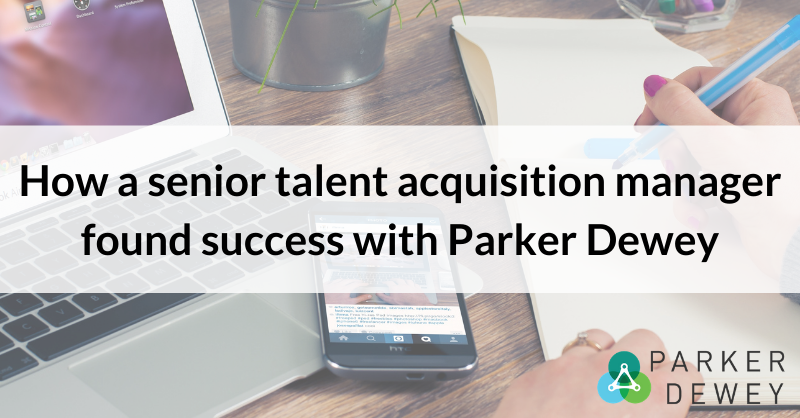 Company Voice: Why We Launched a Micro-Internship Program
Greg Watkins is the Senior Talent Acquisition Manager for M.Holland, a plastics distribution company based in Northbrook, IL. He sat down to talk with us about his experience with the process of getting Micro-Internships up and running at his company. In this discussion, he also shares some of the lessons he has learned from using this kind of talent acquisition program to help his diversity recruiting goals.
Here's what he had to say:
Q. How do you get a Micro-Internship program up and running?
Greg mentions that the hardest thing about the process is getting the hiring managers on board, but you can overcome this by helping them identify small projects to give to a Micro-Intern.
Q. How do you get manager buy-in for Micro-Internships?
Similar to a traditional summer internship program, hiring managers that utilize Micro-Interns have to come up with short, viable projects. By sharing how Micro-Internships are easy, flexible, and on-demand, it helps managers understand that students are ready to and capable of helping.
Q. Why work with Parker Dewey when you already have an internship program?
Like most companies, M.Holland has extra project needs all year-round, not just in the summer. Greg believes that you gain access to student support available to help your teams, which is a force multiplier of talent acquisition's time and allows you to really expand your reach.
Q. What's the impact of Micro-Internships on diversity recruitment initiatives?
Most companies don't have huge talent acquisition teams. Sometimes, as in Greg's case, there is only one person working on the diversity and inclusion journey. When you're trying to expand your employer brand in areas that you haven't before, Parker Dewey offers the resources to reach unique, diverse student talent groups.
Q. What projects or roles make for great Micro-Internships?
Greg believes data is quickly becoming the future of many companies' success and the ability to interpret it is going to be very valuable. These projects are also easy to delegate as they tend to not need access to internal databases or on-site tools to be completed.
---
MHolland's Initial Micro-Internship Process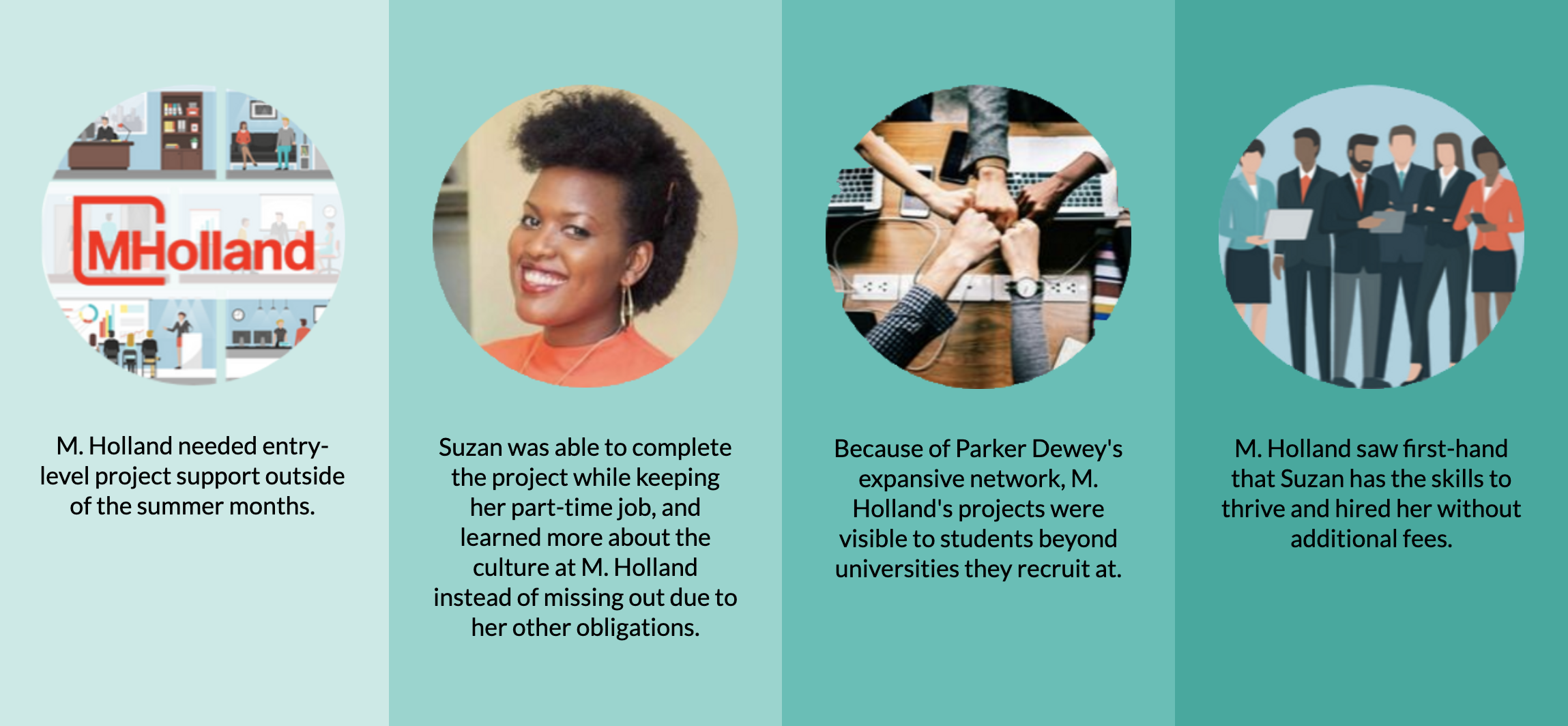 Interested in how Micro-Internships can be an asset to your company? Schedule a call with us today. Or learn more about simple strategies that will help you introduce this type of experiential recruiting within your company.