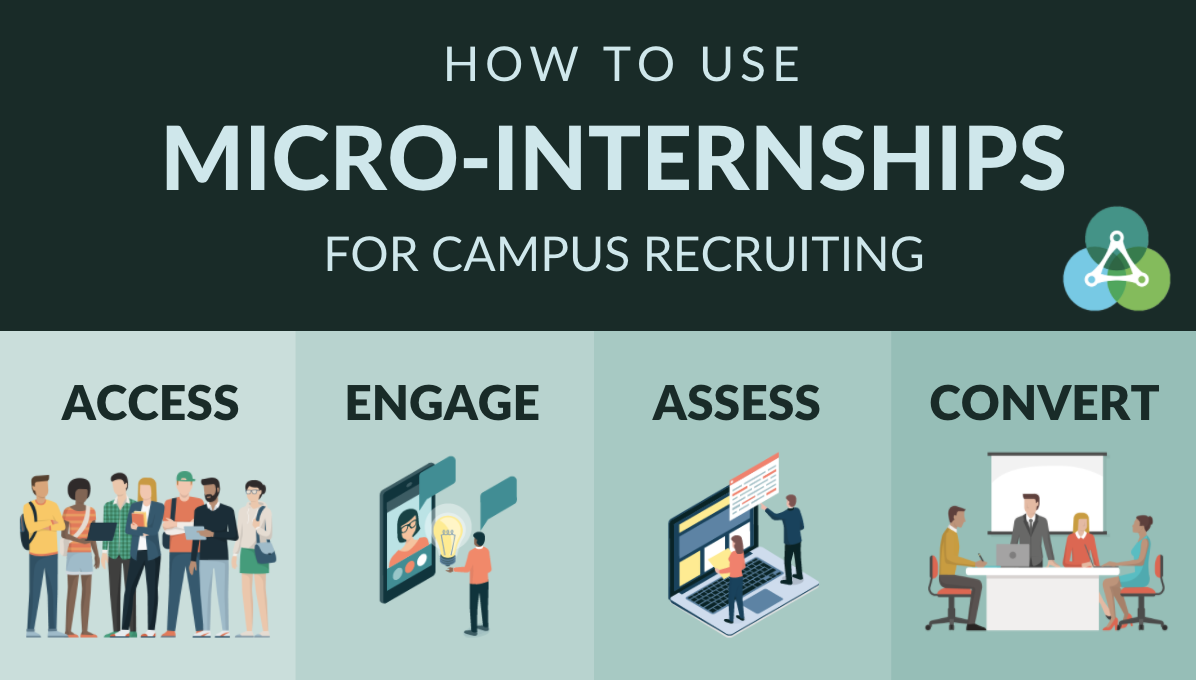 How to Use Micro-Internships for Campus Recruiting (An infographic)
Since 2016, Micro-Internships have allowed companies to engage online with diverse, highly motivated students on short-term projects. The results have shown better-qualified candidates through a collaborative hiring process that provides meaningful experiences to applicants and actionable insights to recruiters – without the travel costs.
Micro-Internships provide a full-funnel recruiting solution that has better outcomes and is more cost-effective than traditional tactics. You can easily access college talent nationwide, engage them through real-work experiences, assess skills accurately, and convert the best candidates into valuable team members.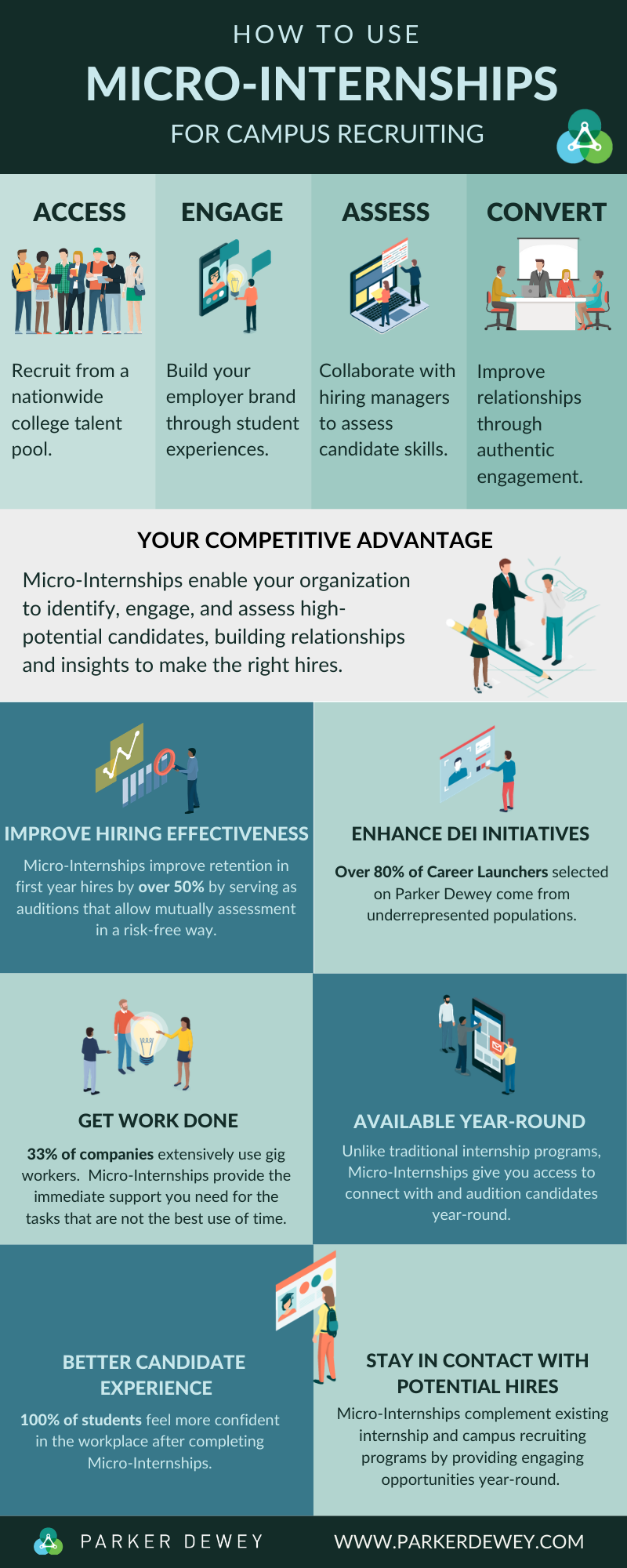 Improve hiring effectiveness
Micro-Internships are auditions that allow you to mutually assess in a risk-free way. Decrease your chances of making a bad hire, while improving retention rates.
Enhance DEI initiatives
Find candidates with grit, determination, and the skills to succeed regardless of their academic pedigree or geographic location.
Get work done
Get more done while connecting with talented students and graduates. You can have immediate support on important tasks that are not the best use of time for your current team.
Available year-round
Unlike traditional internship programs, Micro-Internships give you access to a diverse talent pool of students and recent graduates at any time of the year.
Greater candidate experience
Career Launchers gain first-hand experience of what it's like to work with your team, brand, and industry.
Stay in contact with potential hires
Micro-Internships complement existing internship and campus recruiting programs by providing engaging opportunities year-round.
To get started, you only need to do these 4 things:
post projects
pick the student(s) you want
engage with the student(s) on the project
and provide feedback after the project is over.
We help you do the rest from start to finish. This means we can help define and scope projects, market opportunities to our partner schools and organizations, take care of administrative burdens, and provide data on the student's career readiness.
Learn more about launching a Micro-Internship program by connecting with our team.