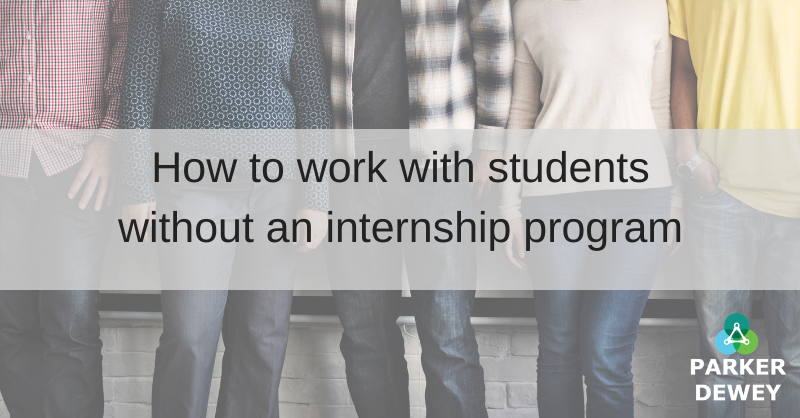 Interns without the internship program
To the extent you have interns, you may be experiencing the value of an internship program right now. Not only can interns help support your existing team, but it is also a great way to evaluate skill and cultural fit.
You are probably also finding that working with interns requires a significant commitment on your part. You have to keep them consistently busy for the entire two months, while providing mentoring, coaching, support… And, in the event they don't perform as expected, the cost to you (both in money and time) is even more significant.
Eliminate the cost and time commitment, while receiving support from interns as needed, when needed.

Access students from schools or with backgrounds that they may not otherwise consider, allowing them to improve diversity and identify individuals with grit, perseverance, and self-discipline (including those not being recruited by competitors)

Identify and evaluate candidates for traditional internship programs and full-time roles, and have more confidence in the fit (and, as always, there are no costs or fees associated with this – we LOVE it when we can help companies find and hire great talent!)
Learn more on how other companies are leveraging this model and contact us if you any questions about you can benefit.