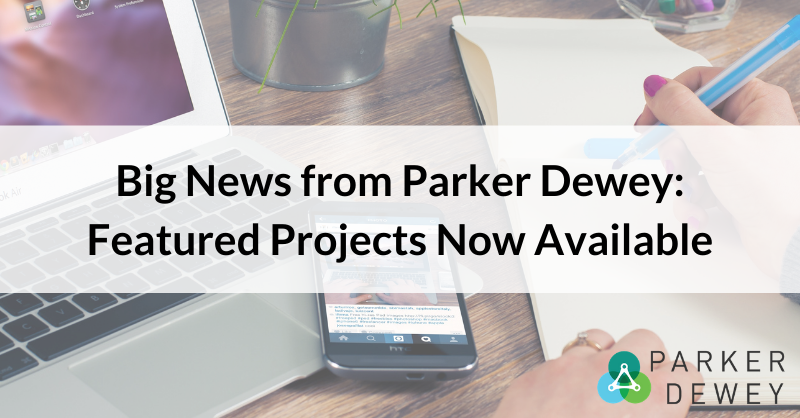 Big News from Parker Dewey: Featured Projects Now Available
We are excited to share a major feature update to the Parker Dewey platform. This feature allows organizations who are posting projects on Parker Dewey to make their project visible only to students/grads from specified schools and/or affiliations.
This means that, in addition to the dozens of Micro-Internships that are open to all Career Launchers, students/recent grads will also see projects in a new "Featured Projects" section.
Here's what it looks like for Career Launchers (students/grads):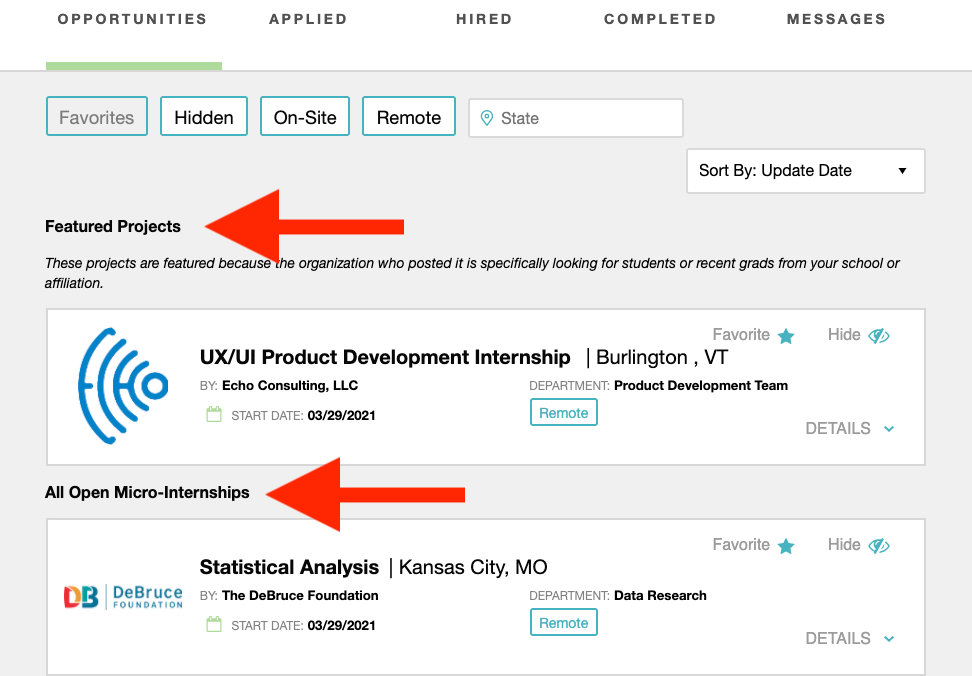 Why Did We Develop This?
We created this feature after MANY conversations with our university and nonprofit partners who are looking for additional ways to engage your various stakeholders in support of your students/recent grads.
Here are some examples for how this can be implemented:
Engaging alumni to post projects

for current students/recent grads
Offering employer partners a new way to connect

with your students year-round
Providing a

revenue-generating option

to engage employers through a Micro-Internship Sponsorship Program
Help companies with a goal to better

recruit students from underrepresented backgrounds
How Does This Work for Companies?
For organizations interested in posting projects, they have the option to choose as many colleges/universities as they wish and/or Affiliations when they are posting their project. This will limit their project so that it is only visible to students/grads with those schools/affiliations listed in their profiles.
Affiliations are the community or mission-driven organizations who have partnered with Parker Dewey to support their students, alumni and other stakeholders. Examples of these organizations include Bottom Line, Dell Scholars, TheDream.US, and Winning Edge.
Here's what organizations see when they are posting a project: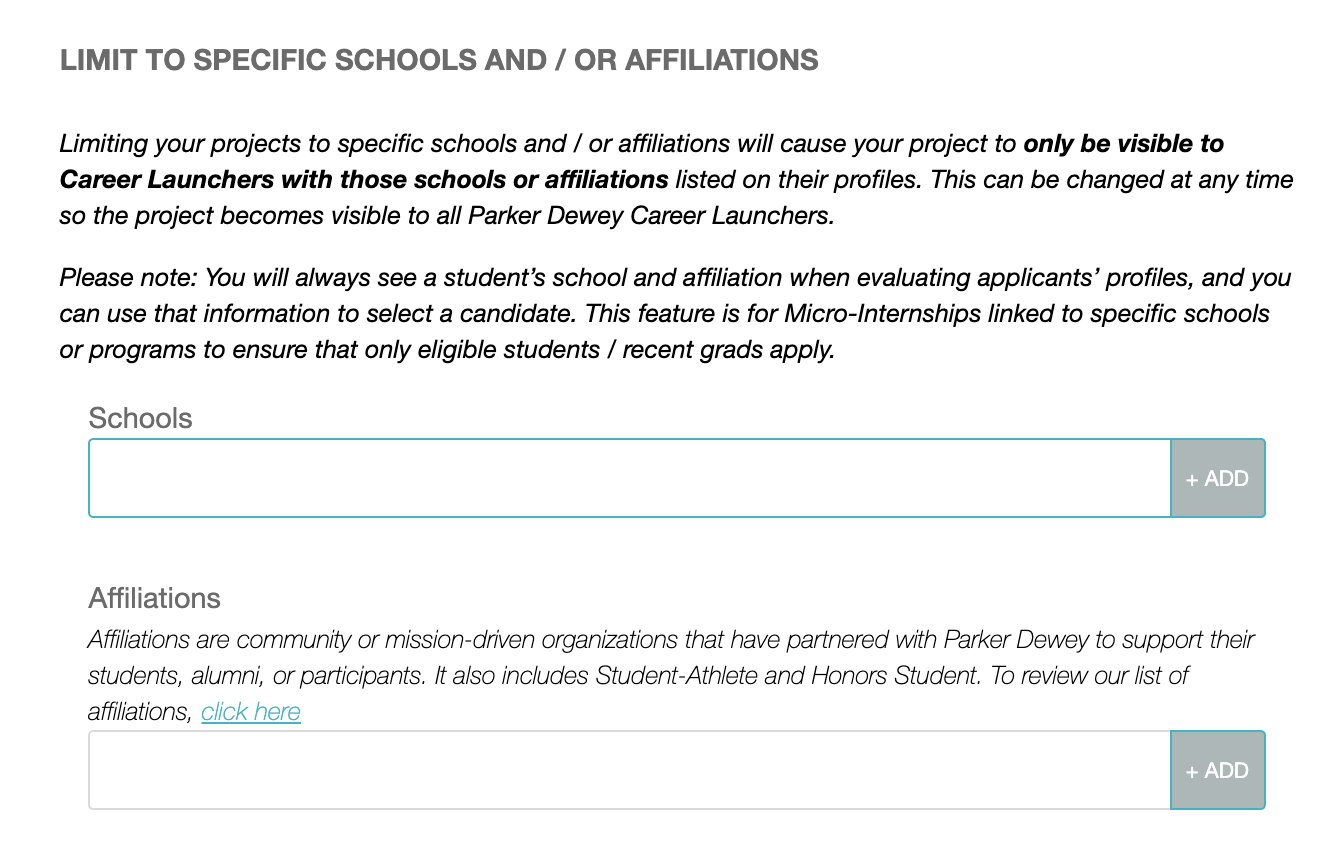 Organizations can always choose to edit this section to open their project to more or all Career Launchers at any time. They can also always filter applicants based on their school/affiliation when evaluating applicants' profiles.
What Now?
To help spread the word, we have prepared a variety of resources to engage students, employer partners, and alumni. This includes emails, social media collateral, videos, and more. You can click here (.xls) to access these resources or click on these links to download emails for students, employer partners, and alumni.
Additionally, we will provide further details about this upgrade and possible use cases during our quarterly Best Practices for Partners webinar on Thursday, April 8, 2021 at 3 pm EDT/12 pm PDT. Click here to join us for that conversation.
We hope this update can allow colleges/universities and our organizational partners additional ways to bring more opportunities to your students while offering your alumni an additional way to give back and your employer partners a year-round option for connecting with your students.
Please reach out if you have questions or if we can help in any way.
---
For more information:
Click here to learn how Parker Dewey works for companies
Click here to learn how Parker Dewey works for Career Launchers (students/grads)