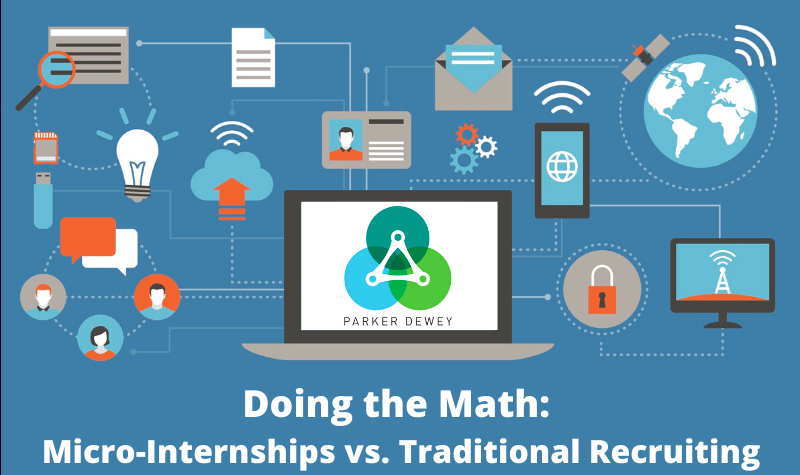 Comparing an investment in Micro-Internships to traditional recruiting tactics
Micro-Internships help your recruiting budget stretch further by offering a low-risk way to reach, attract, and audition college students and recent graduates. View our comparison to see the impact your current campus recruiting expenses could have when used to launch a Micro-Internship program.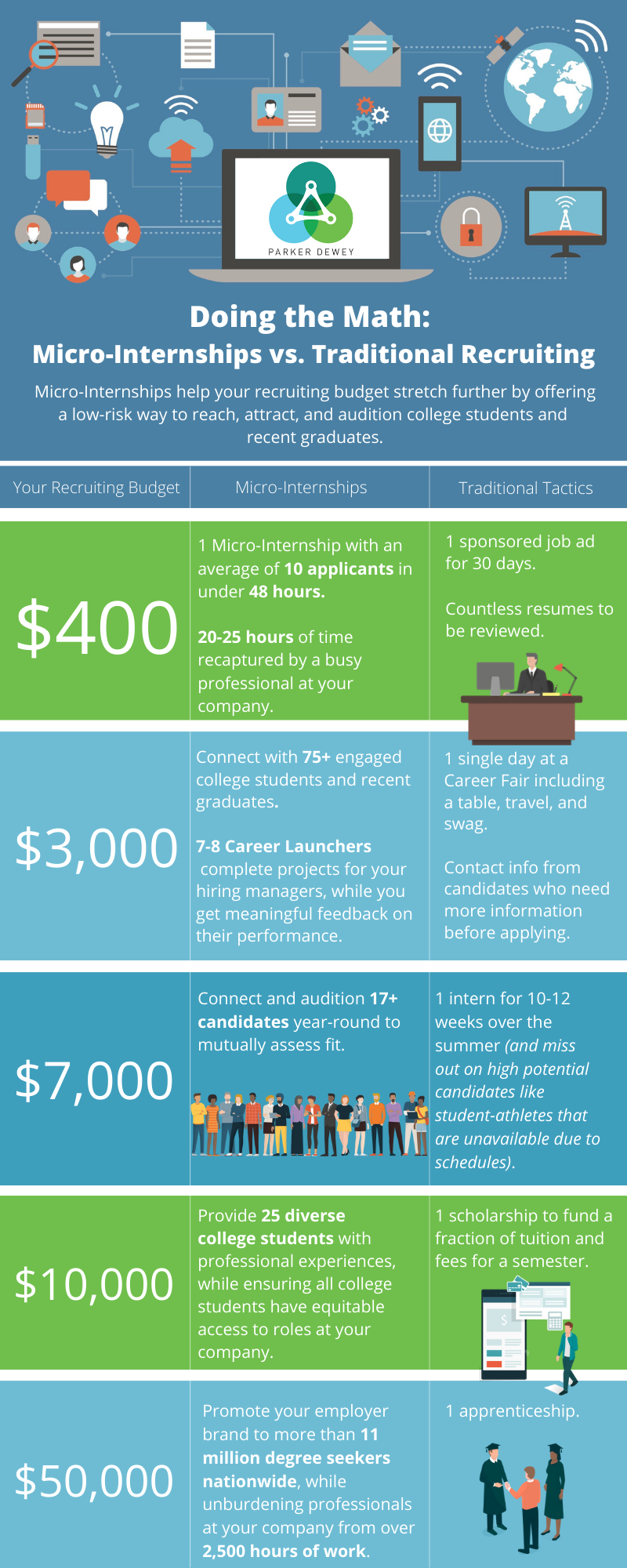 Micro-Internships
For an average project cost of just $400, each Micro-Internship provides:
Access to college students and recent graduates nationwide
An average of 10 applicants per project
Ability for hiring managers to collaboratively audition candidates year-round
Moreover, you'll support college students and recent graduates from all backgrounds by providing opportunities to add real work experience to their resume while working with your existing team.
Traditional Campus Recruiting Tactics
While traditional campus recruiting tactics have a time and a place, their overall effectiveness can be questionable. Consider re-allocating funds to pilot a Micro-Internship program and see more meaningful results.
Job Ads
For an average cost of $400, you could run a sponsored job posting for 30 days and get a top of page position and countless resumes that need to be reviewed. (Proven)
Career Fairs
For about $3,000, your recruiting team can attend a single-day job fair and exchange corporate swag for resumes from candidates who need more information before applying. (The Tech)
Internships
For about $7,000, you could work with one intern for 10-12 weeks in summer, excluding access to candidates such as student athletes that are unable to participate. (Internships.com)


Scholarships
For an average cost of $10,000 per award, your company can award one hardworking student funds to pay for a fraction of tuition and fees for one semester. (Example scholarship program)
Apprenticeships
For approximately $50,000, you can support the educational and career aspirations of one member of your community through experiential learning. (Invest In Work)
Ready to try out Micro-Internships for Hiring?