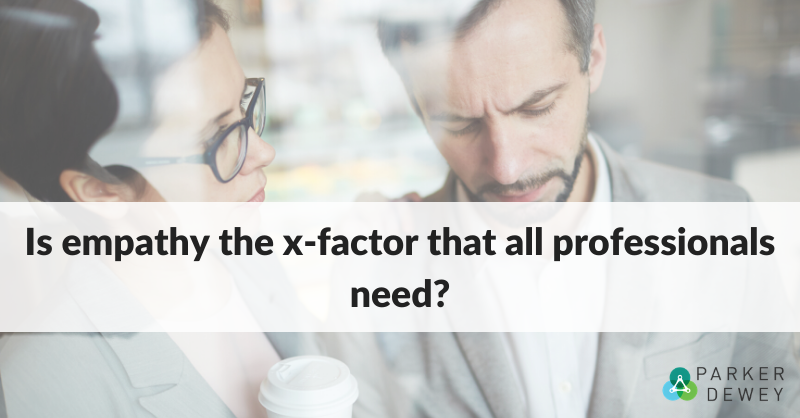 Is empathy the x-factor that all professionals need?
In this video podcast, Parker Dewey's Jeffrey Moss discusses the importance of empathy for one's career progression. Not only is empathy invaluable for senior leaders, but it is the x-factor that allows individuals at all stages of their career to exceed expectations and continue to learn.
This was originally shared by serial entrepreneur Jeremie Bacon on the video podcast Journeys from Synap.
Transitioning from a CEO to venture capitalist role is a familiar journey. It's less so to see the opposite unfold. But our guest today did just that. Jeffrey Moss, CEO of Parker Dewey, spent years investing in growth-stage, education-technology companies, providing him a unique perspective on pain points, best practices and industry challenges.
That insight, coupled with a true passion for empowering students to succeed after college, is what kickstarted Parker Dewey. The company was founded on the belief that current recruiting systems don't work for employers, individuals, universities, or society. Making a hiring decision based upon a transcript and maybe a bit of work experience is not effective. Parker Dewey is on a mission to change that.
Today, Jeffrey is sharing a few of his top lessons learned through his years of experience on both sides of the entrepreneurial table.
Viewing the world through an empathetic and emotional lens is an asset, not a detriment.
It's easy to use assessments to screen out candidates, but they have real value in identifying top talent.
Your board is an excellent resource but their advice isn't law. Take the time to weigh advice with your intimate knowledge of your company before taking action.
Don't limit yourself by setting a hard deadline for success-building a great company takes an enormous amount of time, dedication and patience.