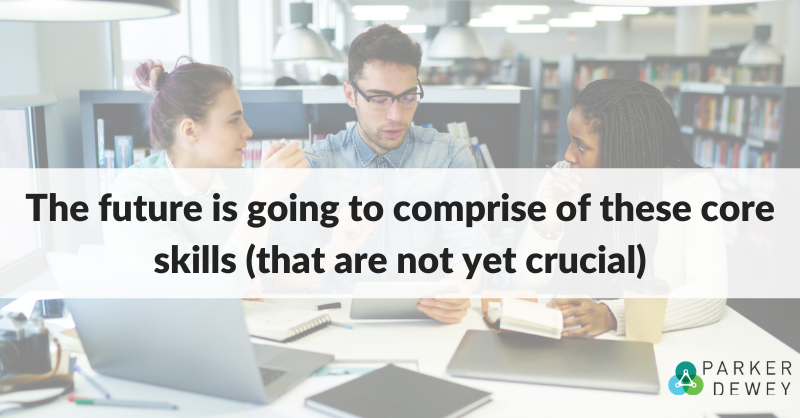 Skills Stability and Our Future Jobs
The World Economic Forum predicts
that "by 2020, more than a third of the desired core skill sets of most occupations will be comprised of skills that are not yet considered crucial to the job today."
Aren't skills like communication, logical reasoning, cognitive flexibility, teamwork, and the ability to learn, all "core skills" that are crucial to success in today's workplace? Won't these skills continue to be important for future jobs?
I think what the report is really trying to suggest is that specific technical skills like certain coding languages and business processes will become outdated. The implication is that students should focus on honing these real core skills and understand how they can apply them in a professional environment.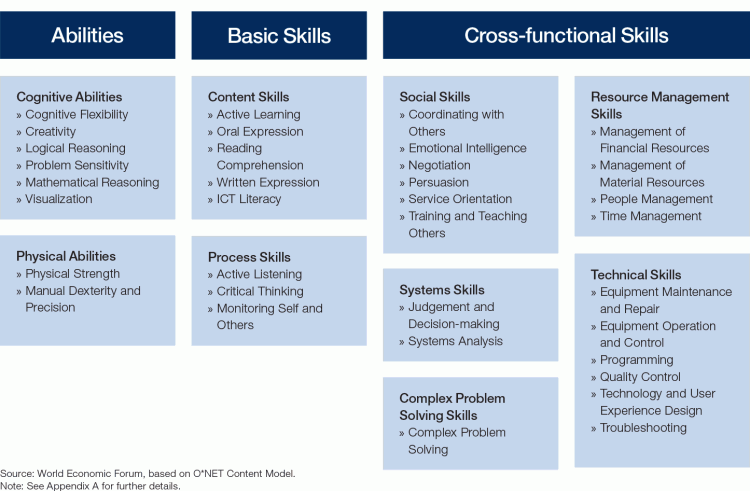 It also suggests that we should stop thinking that replacing colleges and universities with boot camps, MOOCs, and badges is a good idea. There are opportunities for them to complement a degree, but the real value of post-secondary education is well beyond learning technical skills.
Fortunately, colleges and universities continue to do an amazing job driving these core skills. These schools are also applying innovative tools and methodologies both for continuous improvement and to make curriculum available to a broader population of learners irrespective of geography, age, or background. Furthermore, many programs are providing the "crosswalks" to help learners understand the value of these skills in a professional environment. For example, Purdue University's College of Liberal Arts announced an initiative for its students to work on short-term, professional projects with companies prior to graduation, allowing them to demonstrate skills and explore career paths. Not only do students benefit from these programs, but companies get to identify and evaluate students, authentically assessing these core skills as opposed to relying on a resume or interview.
Share your thoughts or contact us to learn more about how Parker Dewey is helping companies get work done while improving career opportunities for college students and recent grads.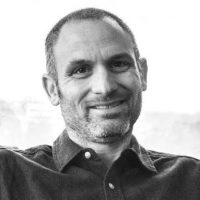 Jeffrey Moss is the Founder and CEO of Parker Dewey where he works with colleges, universities, foundations, companies, and students to help improve the college-to-career transition process. Prior to founding Parker Dewey, he spent nearly 20 years as a venture capital investor with firms such as Summit Partners and Sterling Partners. As an investor, he focused primarily on technology and education companies including Connections Education (acquired by Pearson), Ashworth College, Progressus Therapy, Fleetcor (NYSE: FLT), ProClarity (acquired by Microsoft), Avectra (acquired by Abila), and The SAVO Group. In addition, he served in senior operating roles such as Chief of Enterprise Growth with Educational Testing Service (ETS).