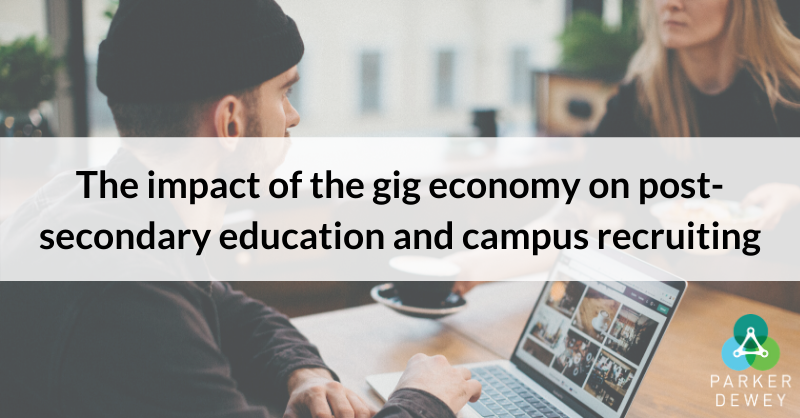 55.3% of recent college graduates will leave their first job within the first year
Last week I attended the 2018 NACE Conference and was inspired by all of the conversations around improving career success for college students and recent grads. However, even with all of the innovation and desire to improve college-to-career outcomes, the US Bureau of Labor Statistics reported that 55.3% of recent college graduates will leave their first job within the first year.
While we have discussed the "Grass Is Greener" issue in the past, the Bureau's study confirmed that job turnover tends to be higher among young people as they seek jobs that are the right fit. As shared by Donna Rothstein, a research economist with the survey, "If you have a good match, it tends to last a lot of time. [These young people] are trying to find a better match."
While fit has always been important, unlike prior generations, recent grads are constantly inundated with reasons why they should be unhappy at their job. Without having the context to understand that the proverbial grass is not always greener, career launchers are much more willing to quit for a new opportunity within these perceived greener pastures. This is a massive issue impacting companies and college students alike, and has not gotten better even with the use of AI, assessments, video interviews, and other filtering tools.
The solution to this problem: more job hopping. To be clear, not the type of job-hopping that takes place when an employer and/or employee expect and invest in a long-term relationship, but rather the mutually beneficial career exploration that can occur even before college graduation. With the increasing acceptance of freelance or "gig" models, companies and college students can both assess fit before committing to a full-time role or even a traditional internship. And since every professional has tasks that are either ignored or being done by an employee for whom it is not the best use of time, college students can immediately contribute through these auditions.
I would love to hear your thoughts!